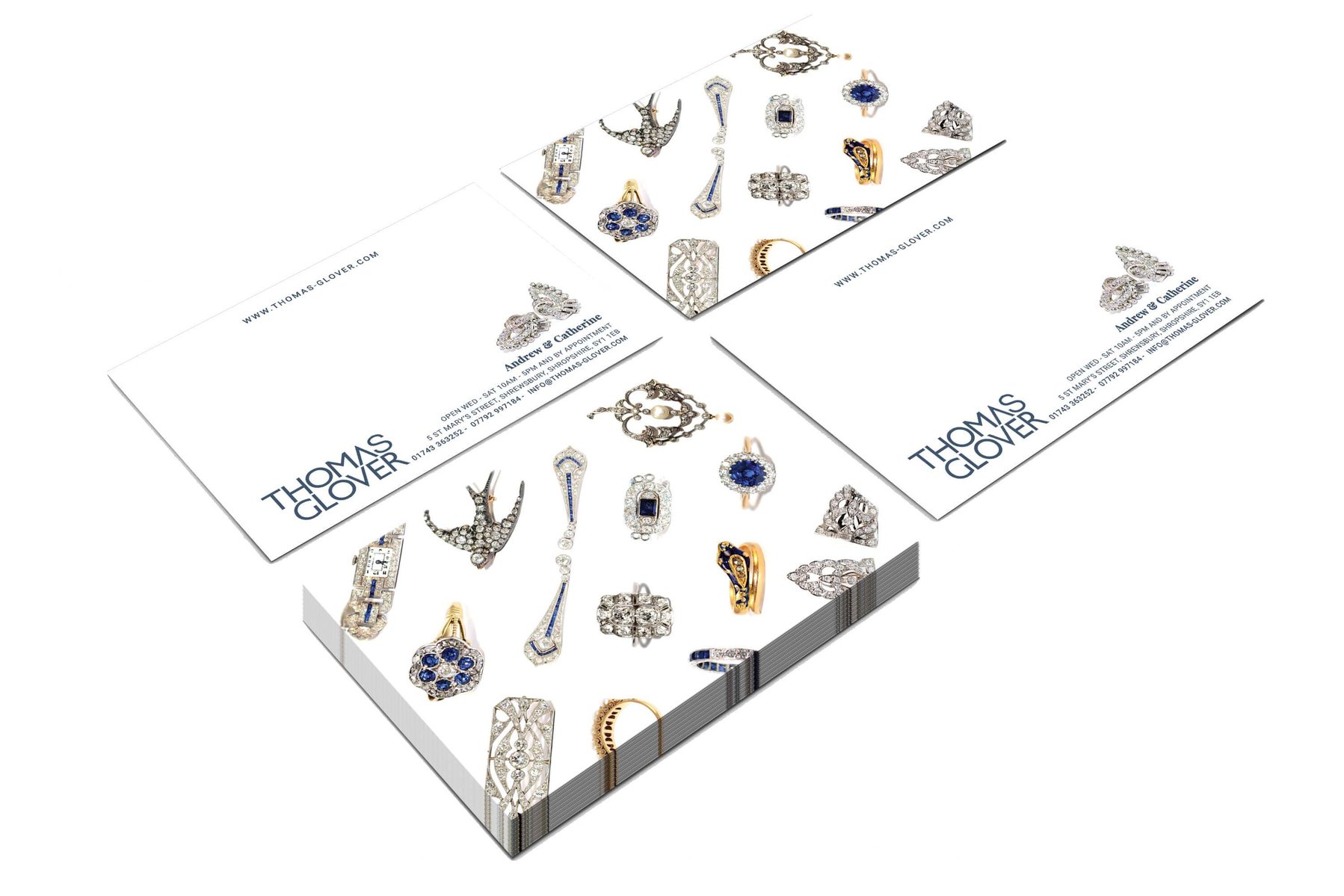 Thomas Glover Postcard Design
After designing their website, Thomas Glover asked me to design a postcard that could be used at their upcoming fairs.
The brief asked that one side be predominantly clear to be able to write notes on for their customers. The flip side was designed such that it would look good on the odd fridge.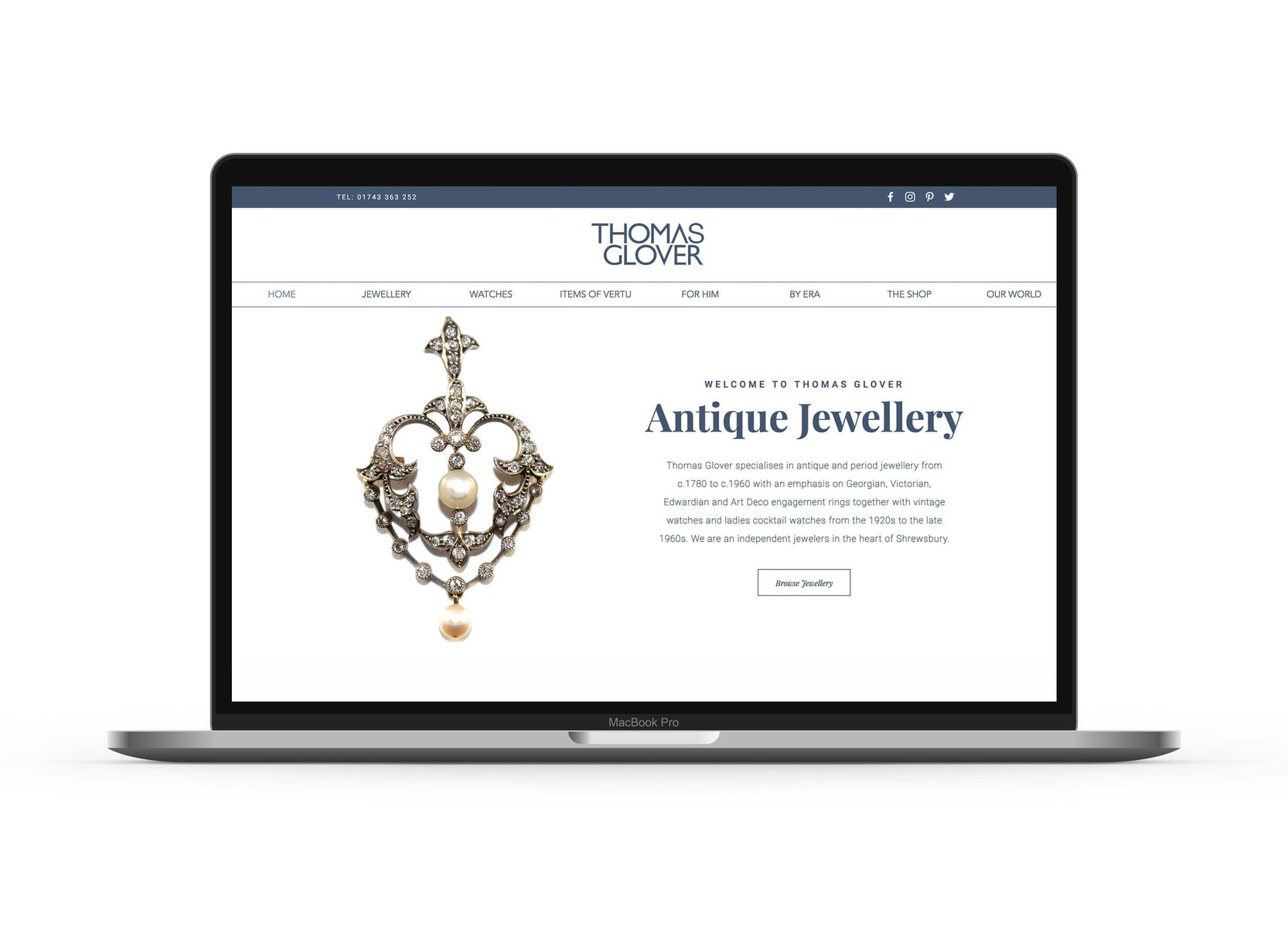 Thomas Glover Antique Jewellery
Thomas Glover wanted to redesign their website. The idea was to create a gallery with the possibility to add a sales functionality at a later date. I worked with their current logo, using a new colour scheme for their online presence.
Photography was a crucial part of this rebranding. Thomas Glover prides itself on antique works of art, where nature is reflected in the jewellery itself. As a result, I used full screen images where I could, and the rest of the website follows a minimalistic scheme.